THANK YOU – EVENT REGISTRATION SUCCESSFUL
Please check your email for written confirmation of your registration. 
In order that you don't miss important updates on the Events, please take 10 seconds and add us to your Safe Senders list by following the guide below:
1.Open the email confirming your Registration and then click on the Junk mail button inside Microsoft Outlook.  
2. From the drop down menu select Junk Mail Options.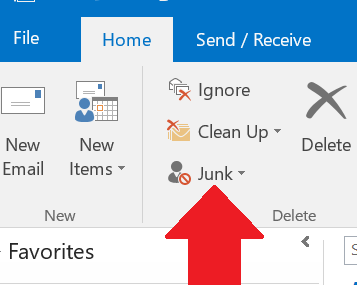 3. From the drop down menu select "Never block senders domain (@example.com)".
That's it and we look forward to speaking with you.