Field Sales to Home Sales
Description
Specifications
Covid-19 and the subsequent lockdown has made the role of the traditional Field Sales Rep redundant.  Many Companies are no longer allowing visits from Salespeople and the Pandemic shows no signs of going away.
Companies are moving traditional Field Salespeople to Inside Sales roles working from home.  This course is designed to help you successfully transition from Field Sales to Inside Sales.  Selling via video is not the same as face to face, however, this course will help you build trust rapidly and create and maintain relationships with your key accounts.
If you need to fill your sales pipeline and move your client accounts from Offline to Online, this course is for you.  We help Sales Reps develop with the right mindset, messaging, skills and knowledge to set them apart while selling from home.
Your own dedicated Trainer
FREE access and coaching via our Sales Playbooks

FREE access to all our templates, tools and frameworks
FREE access to our LinkedIn training
FREE access to our Sales Campaign Templates
Best practice guides for Selling via Teams/Zoom/Skype/Webex
Weekly, work-based LIVE learning sessions
Email & chat support
Online learning portal
Duration:
Online - 4 Weeks (One Module per week)
For successful Field Sales Reps, Account Managers, Account Executives, Business Development Professionals
What happens after I join the course?
After you have completed your payment you will be directed to a Thank You page.
The "Thank You" page contains a link to a short Questionnaire so you can tell us more about yourself.
All clients receive a full Tax/VAT invoice for your records.
You will be allocated a Trainer who will contact you to arrange your personal On-boarding Session.
You will be allocated a place in the Online Learning Portal.
"I joined a Klozers online sales coaching programme to learn more about Consultative Selling, and how I could apply this when I sell to Enterprise organisations. The more skills and knowledge I have, the better prepared I can be on every outbound call I make. Having a sales coach and someone to support me through the inevitable ups and downs of sales has really helped me improve my game, book more appointments and more deals.
My coach was really flexible and was happy to talk in between my scheduled coaching slots, especially when I had burning questions and needed support fast. The debriefing calls we had after my sales meetings not only helped me understand where I could improve, they also gave me the right words to say, in the right sequence and at the right time.
I would happily recommend Klozers online coaching – talk to them, you have nothing to lose."
Elliot B0ll – Business Development Lead, Strategy Insights

No Quibble Money Back Guarantee
If for any reason you don't sell more in the first 30 days after taking this course we'll give you a full refund. No questions asked.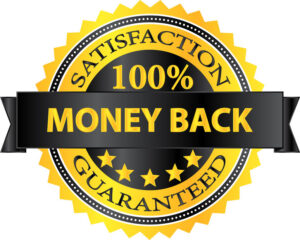 In addition to access to the exact tools, systems and applications we use, our Inside Sales Specialist training includes 4 x 90 minute LIVE modules as follows:
Module 1: Creating & Developing a New Mindset
Develop a stronger and more powerful mindset that empowers and motivates you through the transition from Field Sales to a successful Inside Sales Specialist. This course builds sales winners.
Module 2: Sales Messaging that wins
Discover the formula for selecting and targeting the right prospects and what you need to say that makes them want to hear more.  Find the right channels to use and the optimum cadence for your messaging.
Module 3: Live Calling Session 1
Watch and learn as your Sales Trainer makes live calls to prospects selected by the class to demonstrate the techniques and strategies covered in the morning sessions. Please note these calls are not pre-planned or staged and the class chooses who the Trainer has to call. The Trainer will show you how to debrief every call and understand how to refine and improve your own sales calls.
Module 4. Live Calling Session 2 & Action Planning

People learn through doing and we believe the best way to learn how to make sales is by doing them. Your trainer will coach and support you throughout and although this may seem scary to some, our client feedback is that they simply love it (and it works).
Lastly, we bring everything together into a one page action sheet with powerful goals to ensure you follow your call plans and get the sales results you deserve.
These sessions are focussed on our Work Based Learning programmes that ensure any new sales behaviours are embedded and you the customer are ensured a tangible ROI from the training.