Sales Training in Sheffield
Results Driven Sales Training in Sheffield from the B2B Sales Experts
Welcome to Klozers
We have been delivering world class sales training for over 10 years and would love to work with you to help you become more successful.
You may be looking to develop your selling skills, your sales techniques and confidence or you might need help with your sales process and planning.  Whatever your needs, our team of sales experts have you covered and will ensure your sales teams have the necessary skills to enable better sales conversations.  
We are firm believers that people buy from people and business development needs to start with relationship building.  This ethos is built into all our course content.
From the minute you sign up for one of our training courses our goal is to help your sales team sell more, and sell more easily.  Our goal is to unlock the sales potential in your team and win new business as fast as possible. 
Please note: all our sales training courses are available as an  online course.
In addition to our Sales Training courses in Belfast we also deliver 1 day and two day training courses in Bristol,  Newcastle, Bournemouth, Birmingham, Leeds and Sheffield and throughout South Yorkshire. We also deliver bespoke training In-house and can customise our content to match your exact needs if required.
What Makes us Different?
Unlike many business to business sales training courses, the content we teach is the exact same strategies and tactics that we use to grow our own business.  
Whether it be developing an outbound strategy using telesales, or developing an inbound strategy that generates a consistent flow of warm leads, we can show you exactly what we do as an organisation.
By only teaching what we do on a day to day basis, we have a deep understanding of what works, and what doesn't. 
This makes every training course we deliver 100% real, and much more practical than the typical, theory driven approach and has been an integral part of our success. 
We work with you before and after the training, to ensure you get the most from each session, and ultimately achieve the personal and business objectives you are looking for.
We have a team of highly experienced trainers, each of whom has a track record of growing business and real world experience across multiple sectors.  
All our trainers continue to work in sales with Klozers meaning they are 100% up to date with the latest remote selling strategies and tactics.
Sales Training in Sheffield
We deliver our Sales Training Courses in Sheffield at the Jurys Inn, 119 Eyre St, Sheffield City Centre, Sheffield S1 4QW.
This is conveniently located in the heart of Sheffield city centre and only a short 5 minute walk from the main rail station.
Sales Training Courses in Sheffield
At Klozers, we offer a comprehensive range of sales training courses and sales improvement workshops.  Each training courses is designed to help your sales managers and your sales people both learn and enjoy.  We work with  you to ensure your sales team build the selling skills they need to become successful in sales.
Our sales courses are designed for both inexperienced salespeople and more advanced sales teams.  Regardless of you experience, our experienced sales trainers will help you learn the techniques and strategies that work best for you.
If you require in-house training, then our team can provide tailor-made courses that cover everything from cold calling, to managing a sales pipeline, closing deals, to sales negotiation and key account management.
Whatever your needs, we have a sales training course that's perfect for you – so don't hesitate to get in touch!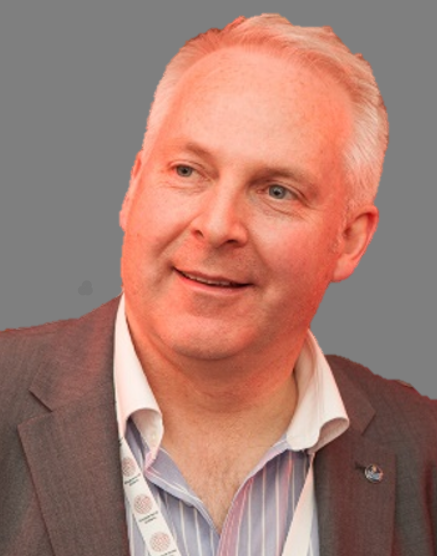 Your Sales Trainer in Sheffield
In Sheffield our training is delivered by our Lead Sales Trainer, Iain Swanston.
With over 35 years in sales Iain has trained companies to sell everything from baby clothes to missile defense systems. Iain's passion lies in B2B sales and he has worked with many small Startups through to Enterprise organisations like Microsoft where he was Lead Trainer at the Microsoft Sales Academy.
Iain has delivered training to companies working in Professional Services, Financial Services, Manufacturing, Technology, SaaS, Pharmaceutical, Defense, Construction & Food & Drink.
We are committed to ensuring that you get the most from the training and there are certain steps that you should take before the training takes place:
Complete the pre-course questionnaire to advise us of your priorities in terms of training needs.
Discuss internally how you will support and hold attendees accountable after the training to ensure the new strategies and tactics are implemented.
Ensure attendees attend the monthly post course support sessions to ensure they keep learning and improving.
Whether you are a business owner, a sales manager or a sales professional our team is here to support you. We love sales and we love what we do so please get in touch and start winning more business now.
Sales Coaching in Sheffield
Sales coaching is an important part of the sales training process.  Coaching helps reinforce learning and the embedding of new selling skills.  We've developed our own online sales coaching portal to support our clients after skills training. 
Proven Coaching Frameworks
Support the practical application of new sales skills in the field
Mentor & Support Future Leaders
Project based coaching for large deals
Mentor & Support Non Sales Professionals
Easy to Follow Videos, Audio and Workbooks
Reviews of our Sales Training in Sheffield
I attended a seminar with Iain from Klozers recently and found it to be very interesting and informative. Iain was engaging and showed genuine interest in each of the businesses represented in the room. He tailored parts of his presentation to suit each individual in their own area and stage of startup. Definitely a worthwhile seminar and I would highly recommend attending.
Iain Swanston's style, content and delivery of sales training is unusual – it works ! When I put the recommendations into practice I found them to be the very effective. Iain's training turns the art of sales on its head and makes no apology for reinstating the sales role as the key driver in any organisation."
If your looking for pragmatic advice and support when it comes to sales Iain is your man. We've been fortunate to get Iain to support our sales training activities and his relentless and consistent approach has been a big help in helping us drive the sales side of the business.