How to Build an Outbound Sales Team – Top question from Google
Outbound sales is the process of a sales team or salespeople initiating engagement with potential and existing customers. This could encapsulate trying to secure new customers, up selling to existing customers, or general account management. In contrast, inbound sales relies on a company's marketing strategy to drive customer interest, and customers will contact the company to enquire about their services. This blog post will tell you how to build an outbound sales team.
In the rush to go outbound many companies either overlook or pay little attention to the core foundation of every successful outbound sales campaign – their value proposition. Without this most campaigns will fail at best, at worst, they will fail you will lose market traction. you will lose your best sales people and you will also lose a lot of money.
A Proven Value Proposition
Many companies make the mistake of trying to scale their sales operations without a proven value proposition with disastrous effects.  Whether you chose to build your own outbound team or to subcontract to a specialist you need a proven value proposition.  The more time and money you invest on proving your value proposition will be returned ten fold in your results.  This does not just apply to Startups.  Those that believe they have already proven their value proposition can equally benefit by refining and fine tuning what they have. 
Words Sell
Whilst most of us would accept the importance of words in the world of Business to consumer few people in B2B dedicate sufficient time and energy to finding the right words to describe our products and services.  Ask and Pay per click specialist who is restricted to 30 characters for the headline and 90 for the description of the importance of word choice.  That's characters not words.
Technology
We are blessed in the modern sales world with lots of great outbound technologies which makes the outbound process both easier and more productive. From intent data, to auto diallers, to call recording and artificial intelligence there are a plethora of great tools to choose from that will help your outbound team be successful. Be sure to invest the time and budget to arm your sales team with the technology they need.
Sales Leadership
An often overlooked area of business is sales management. Many sales managers have come from a sales background and were at some stage a top sales rep. Unfortunately the skills required for modern sales management are very different to just selling and the position of sales manager is a key hire for any business. Without a great sales manager your best sales reps will leave and the worst reps will stay which is the exact opposite of what you want to happen. Company culture is hugely important in any business and no more so than in an inbound and outbound sales team.
In short, without a proven value proposition and good sales management, you will spend more money and take much longer to get where you want to go. These three areas are an essential component for a scalable outbound process.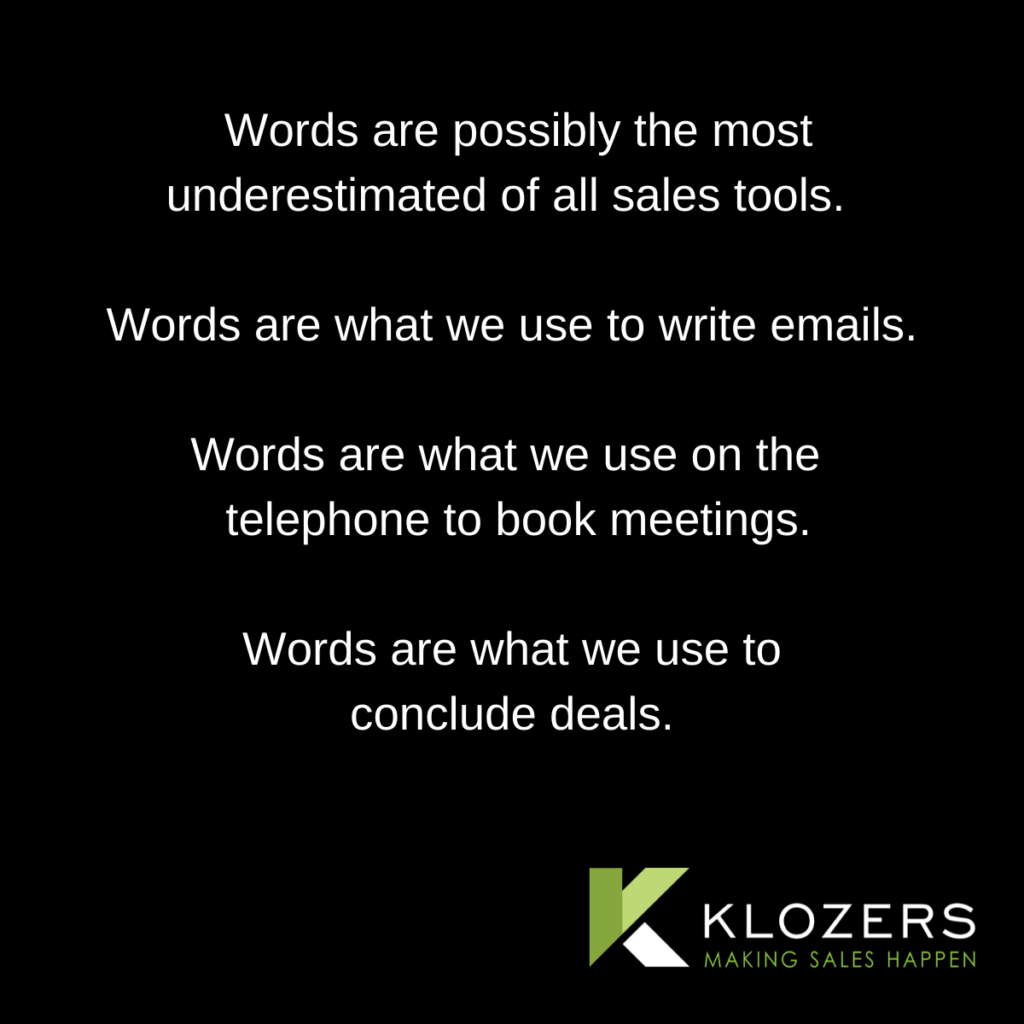 Building an Inhouse Team or Outsourcing
When developing an outbound sales team, sales managers and company owners have two choices. They can build an in-house sales team or they can outsource the process to an external agency or group of salespeople.
Each option has its own positives and negatives, and sales managers and company owners should consider these carefully before making any changes.
Through outsourcing their outbound sales operations, companies can hire people with a proven track record of success that they might not otherwise be able to afford.
Outsourcing can be more economic for some companies, as they do not have to resource staff training or office space for them. It can also provide more cost flexibility, as the salespeople will not be tied down to long-scale contracts.
In-house sales teams are much more likely to develop excellent product knowledge over time, which they can convey to prospective clients. Outsourcing can also result in a lack of control of the sales process, and the company cannot guarantee that the leads generated are of a sufficient quality until much later.
There are also concerns that an outbound sales team may not be as "bought into" your product, company or company ethos, and this could be purveyed to prospective clients.
Remember, a poor outbound experience is the fastest way to destroy your brand. Badly executed outbound calls will have a negative impact on your brand and could lose you valuable market traction.
Outbound prospecting particularly cold calling, is very different to responding to inbound sales leads. Your sales team and lead generation strategy should be built with this in mind.
What are outbound sales activities?
Outbound sales requires salespeople to go to the potential clients. In contrast, inbound sales where potential clients come to the company, either for more information or to buy their product/service.
Therefore, traditionally outbound sales does not include any marketing or product development tasks.
Outbound selling can be very labour intensive, and in the case of cold calling it needs a high volume of calls to have a meaningful impact on sales. This is because:
80% of cold calls go straight to voice mail – Sales Intel
It takes an average of 18 attempts to reach a technology buyer – Gartner
In addition to being labour intensive, outbound sales has a high churn rate in terms of staff. Many companies struggle to retain the people they have, let alone build a high performing team of SDR's.
Lead generation is the starting point of an outbound sales process. Some company's will have a dedicated in-house lead generation team, whilst others leave it for their general salespeople to handle.
In most cases when outbound sales is left to general salespeople it simply doesn't happen. Sales people have a skill of always finding something "more important" to do than lead generation.
Outbound sales is a contact sport, pure and simple and requires salespeople to contact prospective customers. This could be by telephone, email, LinkedIn or face to face, however predominantly this is done via phone and email.
From our own experience SDR's who use a multichannel approach are much more successful than those who are only using the telephone or email.
Often as part of the outbound sales role SDR's will undertake what is known as sales qualification process. This involves a salesperson determining whether or not the lead is likely to become a customer or not.
Once the leads have been qualified, leads are typically then passed to a Business Development Rep whose responsible for any form of product demo and closing the deal.
In more traditional sales organisations this may include setting appointments for the companies field sales reps. The length of the sales process will depend on the target market, the industry and the customer.
As an outbound sales person you will be expected to do the following:
Research leads
Generate new sales leads
Qualifying inbound sales leads and build a sales pipeline
Setting appointments with potential or existing customers and follow the sales process
Follow up proposals
Cold and warm calling
Cold and warm emails
Social Selling
Customer service calls, with a view to upselling
Product demos
Account Management
Outbound prospecting is especially vital for companies with little or no marketing budget. This is this because in these circumstances, prospective customers are unlikely to come to the company in great numbers, and as such the company will have to go to the potential clients.
Having a great team of outbound sales reps important, but if they don't have a good sales strategy to follow, they are unlikely to be successful. Creating a sales strategy should be one of your first tasks when establishing an outbound sales team.
A good outbound sales strategy requires the right sales playbook (script, methods etc.) and the right methods to measure success. Opinions on sales scripts vary, but if you develop a good sales script, it ensures a consistent approach and can help new sales reps get up to speed faster.
Our research here at Klozers, find that sales teams with playbooks are 33% more likely to be high performers. If a sales script is used, preparation should be used so the salesperson will appear to be talking as naturally as possible.
Different sales methods should be explored to see if they will result in more successful sales. For example, consultative selling could result in an increase in sales.
Preparation is key for a successful outbound sales strategy. Salespeople should have all of the data, scripts and tools they need before they start calling. They should also have an excellent knowledge of the products or services.
Whatever sales strategy is used, it is important that there are processes in place to monitor its success. If certain aspects of the strategy haven't been successful, then either the sales strategy can be amended, or extra training and coaching should be organised.
Data can be used to monitor the most successful times to make outbound sales calls. For example, if the data shows that outbound calls are more successful on a Wednesday afternoon, then greater focus should be placed on this time, and team meetings should be avoided at that time.
Outbound and Inbound Sales Support
At Klozers the inbound and outbound sales process that we teach in our sales training is based on the success we have had in our own business. We will show you exactly the sales strategies and outbound methods that we use every day to target customers, qualifying leads, make a sales call, cold calling, cold emailing and drive customer engagement.
Furthermore, if you would like to optimise your inbound and outbound channels we can teach you how we use content marketing combined with search engine optimisation, to turn our website in to a lead generation machine.
We have a number of ways we support SaaS companies. From advice on recruitment and value proposition development, through to telesales, social selling training and strategy training, we can help you win more business, grow your business. and have more fun along the way.
Klozers has been selected among the Top Lead Generation Companies by Designrush